March for Life 2017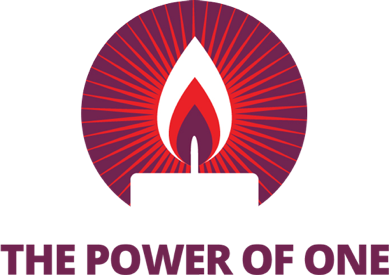 ST. PATRICK RED-EYE to the JANUARY 27th MARCH FOR LIFE, WASHINGTON, DC
January 26-28, 2017
St. Patrick's LIFE BUS to the MARCH FOR LIFE in Washington, D.C. to mark the anniversary of Roe v. Wade will leave on January 26th at 9 p.m. and return January 28th (2a.m.) $75. Call Fred at 614-256-2938 to register.
KofC Pancake Breakfast
Knights of Columbus Council 11207
PANCAKE BREAKFAST
The Knights are gathering to serve a delicious breakfast of pancakes, bacon and eggs.
100% of the profit is donated to KofC Pro-life Charities.
January 29, 2017
10am - 12pm
MAJOR CREDIT CARDS ACCEPTED
Luke Spehar Concert
Which Way From Here?
(Discerning God's Will in your Life.)
Concert/Presentation with
Luke Spehar
January 31, 2017
7:00pm
All parishioners and families are invited to this special concert presentation!
Candlemas
Come join the Dominican Friars
February 2nd at 6:30pm
for
The Mass of our Lord's Presentation in the Temple
with
the Blessing of the Candles
and the Candlelight Procession through the Church
with traditional Dominican Chant
and the Obliatio candelarum (a special Dominican custom)
Bring your votive & devotional candles
to be blessed at this mass.
Save these Dates!
January 21, 2017 - Trivia Night and Silent Auction

It's time to ask for donations for the Trivia Night Silent Auction! Please consider donating to our silent auction to help raise needed funds for our parish. Contact:

This email address is being protected from spambots. You need JavaScript enabled to view it.

for details.

January 26-29, 2017 - March for Life Bus Trip

Reservations and info, contact Fred Schoen at 614-256-2938

February 4, 2017 - Knights of Columbus Winter Dance!
St. Patrick's Winter Dance
February 4th, 7:00pm
Admission: $7.00
13 & under: $4.00
We welcome the Brickerdons of Athens, Ohio for a special evening of live music.
Kick up your heels or just tap your toes!
All dances taught by the fabulous Kate Power.
No experience or partner needed.
Complimentary Refreshments
(Snack Donations are welcome)
For information call This email address is being protected from spambots. You need JavaScript enabled to view it.
at 740-474-9749