Two Old Hikers right here

Breakfast after walking 10k. An open face ham/cheese/tomato sandwich. With Cafe w/Milk

Sunflowers to the horizon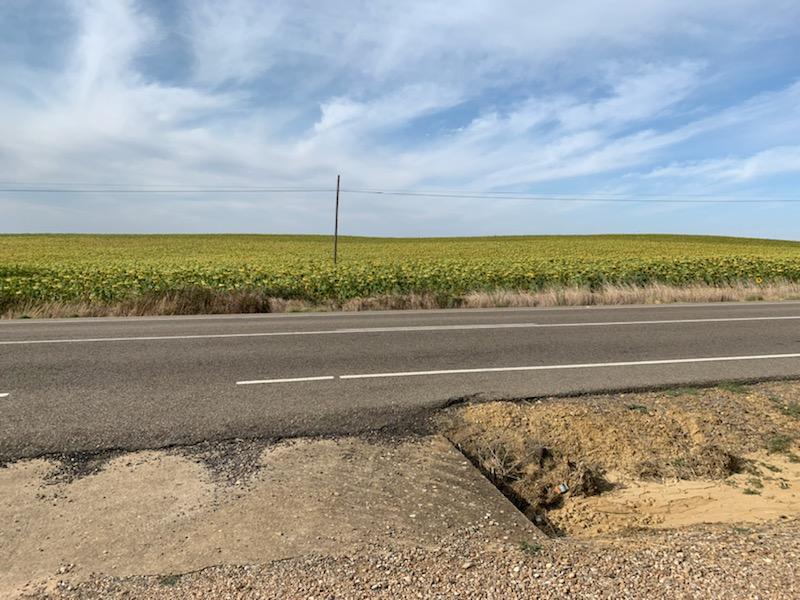 Arrived at Carrion in time for exposition. Stayed with the Poor Clares that evening.

A 400 Year old Crucifix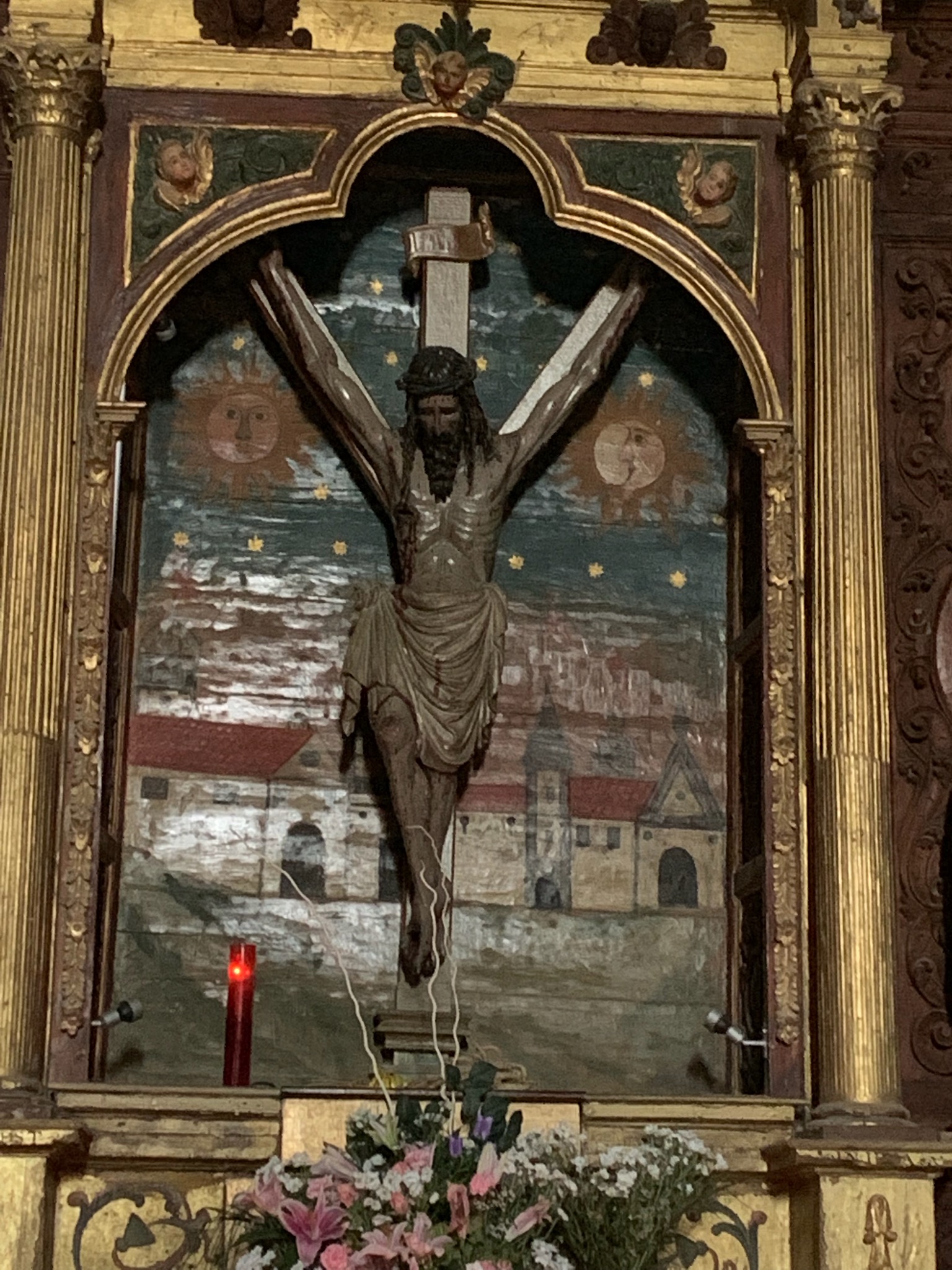 Dinner was Catalonese Soup, Eggs with Prosciutto

Nicest place to stay yet. Only 3 beds in a room! A the Poor Clares in Carrion. (Not the same as in English - "dead meat town")

Coming up on Halfway!